Written by: Rahul Hora, CEO of AXA Philippines
The year 2022 has started off completely on the wrong foot, with the country still reeling from the devastation of Typhoon Odette, new cases of COVID-19 now steadily crossing the 30,000 mark and the daily positivity rate is averaging d about 50%. Just over a month ago, on December 10, 2021, the DOH reported that nearly half of hospitals nationwide had no new cases of COVID-19. This resurgence should remind us that our fight is far from over.
Each dark cloud has a silver lining. In this resurgence, we now have strong evidence that the collective measures we took to control the spread of the virus were actually working. And we can reasonably expect that with a return to vigilance and cooperation, we can turn the tide again.
Omicron asks for greater vigilance
While it's both easy and broadly valid to attribute the surges to relaxed lockdown regulations, as well as the false sense of security we've all been lulled into, the emergence of the Omicron variant is certainly a contributor. major to the resurgence of COVID-19. While early studies show it's less likely to cause hospitalization than the still-present Delta variant, and vaccines still offer good protection against it, it also turned out to be much more contagious. As evidenced by how it has supplanted Delta as the most popular variant.
Despite the devastation caused by COVID-19, contrary to what one might expect, it does not appear to have been the leading cause of death in 2021. As of September 2021, the leading cause of death in the Philippines remains heart disease with 91,152 cases or 18.5%. COVID-19 accounted for 50,758 deaths, or 10.3% of the total number of deaths in the country. As alarming as COVID-19 has been for health, we have faced worse and continue to do so day after day.
Problems of underinsurance and out-of-pocket health care costs
Something perhaps just as alarming as the body count of COVID-19 has been the real monetary cost to ordinary Filipinos. For decades, infectious diseases were off the list of leading causes of death in the world due to modern health care. According to Centers for Disease Control (CDC) records, the last time an infectious disease was listed among the leading causes of death in the United States was tuberculosis in 1940, just before the invention of antibiotics.
COVID-19 has necessitated a virtual paradigm shift in healthcare. Protocols designed to stop the spread of the virus, such as mandatory PPE, have dramatically increased hospitalization costs that were already beyond the reach of most Filipinos. Even government hospitals have noted that the cost of hospitalization for COVID-19 is far beyond what the average Filipino can afford.
In recent years, we know that between 2012 and 2020, there has been no major improvement in the country's total annual hospitalization costs. It has hovered around the 50% mark of total health expenditure over the past 10 years. For the uninsured, a major health care crisis and the resulting out-of-pocket expenses can all too easily be followed by financial ruin.
COVID-19 has changed mindsets
COVID-19 has made us more aware that a fact of being human is that we are all going to get sick, but that awareness should translate into action. Fortunately, the data we obtained from a NielsenIQ study titled: "Winning in the Insurance Category during COVID-19" during the pandemic, showed that Filipinos are now more willing to invest in insurance. In the new normal, 98% of Filipinos now see the importance of insurance, with 65% seeing it as a real necessity.
As we strive to weather the COVID-19 crises, particularly in the wake of Typhoon Odette, insurance should be a top concern. If we do, the crisis that might be right around the corner need not be a cause of poverty. In COVID-19 as in life, we all have a role to play in protecting what matters: our lives, our health, our productivity, our country, our world. For this, if it is within our financial means, we must make it a priority to no longer be underinsured.
Protect everything that matters from all possible risks
Being underinsured means that a crisis such as death, serious illness, accident or disaster causes a drastic change in the standard of living of those left behind. Assets such as houses, cars or businesses also count. For most people who are blessed with such things, these assets are irreplaceable and are often the product of many years of hard work and sacrifice.
Typhoon Odette has once again made it clear to us that natural disasters are an ever looming and very real threat to life, health, income and property. We must always be prepared for them, as they can occur at any time, even in rapid succession.
Yet Odette is not an abnormal event, according to the Asian Disaster Reduction Center (ADRC), we are hit by an average of 20 typhoons per year, 5 of which prove destructive. The next super typhoon could happen in two years, or it could happen next Tuesday. But what we know with almost absolute certainty is that it will happen. We also have the unfortunate distinction of being in the Pacific Ring of Fire, a powder keg of seismic activity.
Losing a home to fire while paying a mortgage, having a car destroyed or even washed away by a flood, or losing a business as so many others have experienced during COVID-19 and Odette, are all catastrophic events. But with insurance, none of that has to be life-changing.
Knowing how much insurance an individual needs requires a thorough and professional needs assessment and financial planning. Needs assessment should be done at key times in life when we get older, get married, have children, invest in a business, buy a property or even just buy a car. As a general rule, if it presents any risk and it is difficult to replace it, it must be insured.
As we continue to battle COVID-19 and prepare for the natural calamities we know are coming, getting enough insurance for ourselves and our loved ones is the best way to ensure you and your family that even if the future brings adversity, the family will not only last, but will continue to thrive.
How insurance has evolved in the new normal
At AXA, we recognized two things during the pandemic. The first was that, for security reasons, we could no longer rely on face-to-face interactions. The second was that Filipinos generally lack information or understanding of insurance. The only insurance that many of them know is life insurance, and you have to die for people to benefit from it.11
To address both of these concerns, we have significantly increased both our digital presence and our digital capabilities. Since smartphone penetration in the Philippines is very high at 74.1% of the total population,12 We decided to engage Filipinos in the digital space for the following reasons: this is where they consume content; it is their space of communication; it offers Filipinos comfort, convenience and security, and they know how to navigate it very well.
Emma by AXA PH is our award-winning insurance app, where our customers can get advice on which plans might be right for them. Through Emma, ​​they can make purchases, pay premiums, review benefits, access health services such as telemedicine, contact emergency services, and even file claims. Emma is widely considered the best of its kind in the country. This is the beginning of the solution to the problem of underinsurance. Ending underinsurance, and ultimately ending the catastrophic consequences that proper insurance can help avoid, is something Filipinos must resolve to do.
ADVT
Read more business stories:
Style Residences SMDC: A real estate investment that will always be in tune with the times
UnionBank Private Banking Recognized by Asian Private Banker as Best National Private Bank in PH
PH1 World and PRO-FRIENDS develop an innovative family-oriented and safety-oriented condo in Imus, Cavite
Subscribe to our corporate newsletter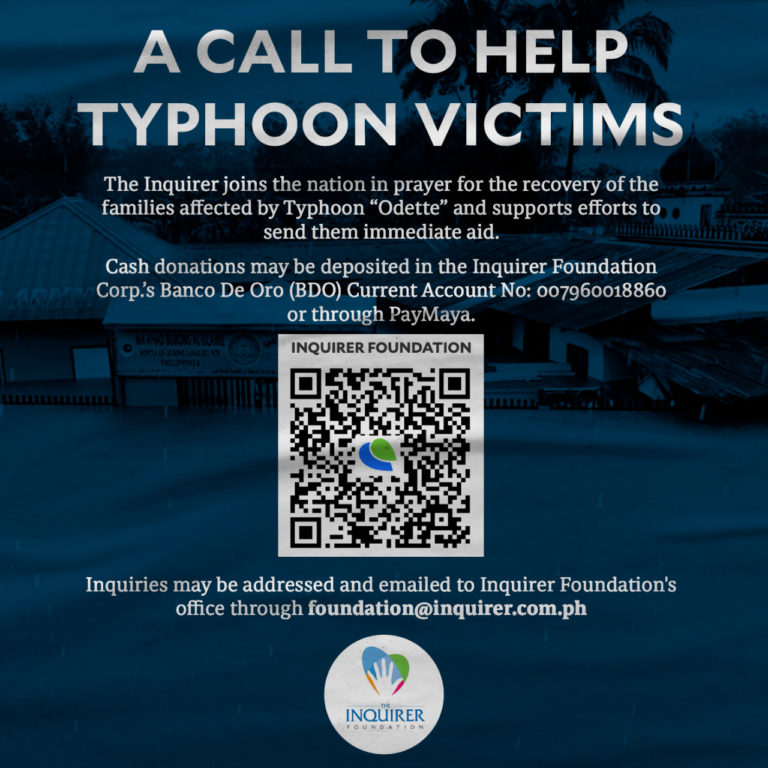 Read more
To subscribe to MORE APPLICANT to access The Philippine Daily Inquirer and over 70 titles, share up to 5 gadgets, listen to news, download as early as 4am and share articles on social media. Call 896 6000.