(William A. Morgan/Shutterstock.com)
Estimated reading time: 4-5 minutes
Ask any insurance agent how much auto insurance you need beyond the required minimums and you'll likely get a lot of "it depends" answers. And that's true. The amount of auto insurance you need depends on several factors, including where you live, the value of your car, and the assets you want to protect.
As a general rule, it's a good idea to purchase additional insurance beyond the minimums required by Utah. Having additional coverage will give you peace of mind knowing that should the worst happen, you and your assets are protected.
Here's an overview of the different types of coverage and how much insurance you really need.
Liability insurance
Liability insurance is one of the state-required auto coverages. Julia Kagan of Investopedia explains that auto liability insurance covers the cost of injuries to others and property damage when you are at fault in an accident. Some examples include if you crash into your neighbor's fence or run over someone on your way home. It also covers your legal costs if you are sued.
If an accident occurs involving a person, property or vehicle and you are at fault, it is highly unlikely that the required insurance minimums will cover the costs involved. So how much liability insurance do you need? In short, as much as you can buy. Many carriers offer a premium plan of $250,000 per person for bodily injury, $500,000 per accident for bodily injury liability, and $250,000 for property damage, which seems worth the small increase in your monthly premium.
You may also consider additional liability insurance such as an umbrella insurance policy that will provide even more coverage if your auto policy payment limits are exceeded.
Uninsured and underinsured motorist insurance
As if having an accident wasn't bad enough, imagine if the other party, who is at fault, didn't have insurance or enough to cover the cost of the damages for you. This is where uninsured and underinsured motorist insurance comes in. These coverages pay for your medical expenses for you and your passengers, lost wages due to inability to work, funeral expenses, pain and suffering and damage to the car if the person who hit you did not liability insurance or not enough.
How much uninsured and underinsured motorist insurance do you really need? Jason Metz, writing for Forbes.com, said: "You will typically need to purchase UM for amounts that match your liability coverage. For example, if you have 250/500/100, you would need to purchase the same amount of UM coverage. . ."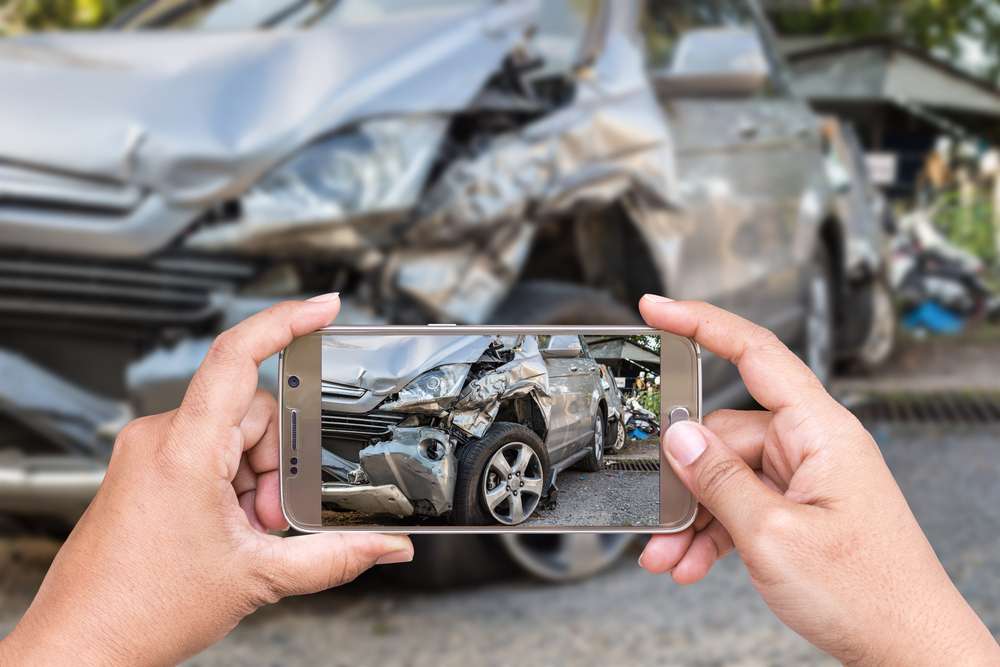 Personal Injury Protection
Personal Injury Protection (PIP) insurance is another coverage required by Utah. "Personal injury protection covers medical expenses for you and your passengers, regardless of who caused the car accident," Metz wrote. "It also pays for other expenses like lost wages, funeral expenses, and substitute services you can't do due to injury, like cleaning services or childcare."
The attorneys explain that Utah law requires a minimum of $3,000 in personal injury insurance, but you'll probably want to buy more than that.
Collision and All Risks Insurance
Having collision and comprehensive insurance (often sold together) will increase your premiums, but in most cases it's worth it. Collision insurance will cover the cost if your vehicle is involved in a collision, whether it involves property, another vehicle, or just your vehicle. Comprehensive coverage will cover all other damage to your car, whether caused by vandalism, theft, deer collision, fire, flood or other damage. If you finance or lease your car, you must purchase these covers.
Julia Kagan from Investopedia explained that unlike other car insurance, there are no levels of coverage with comprehensive collision and risk insurance. These covers are technically optional – unless your lender or leasing company requires it – but given the cost of repairing modern cars, you'll want to have collision and comprehensive policies to ease the burden on your wallet if costly repair is required.
Injured in an accident? Call the lawyers!
If you've been injured in an accident, you shouldn't have to bear the medical and financial burden alone. You need a lawyer – a lawyer who can help you deal with those high hospital bills, vehicle damage and insurance issues.
Lawyers understand what you are going through and are ready to help you recover. Their attorneys know best how to earn you maximum compensation for your injuries and losses.
Do not wait. Call (385) 350-8460 today for a free consultation or visit The Advocates website and chat with an attorney in real time.
×
More stories that might interest you